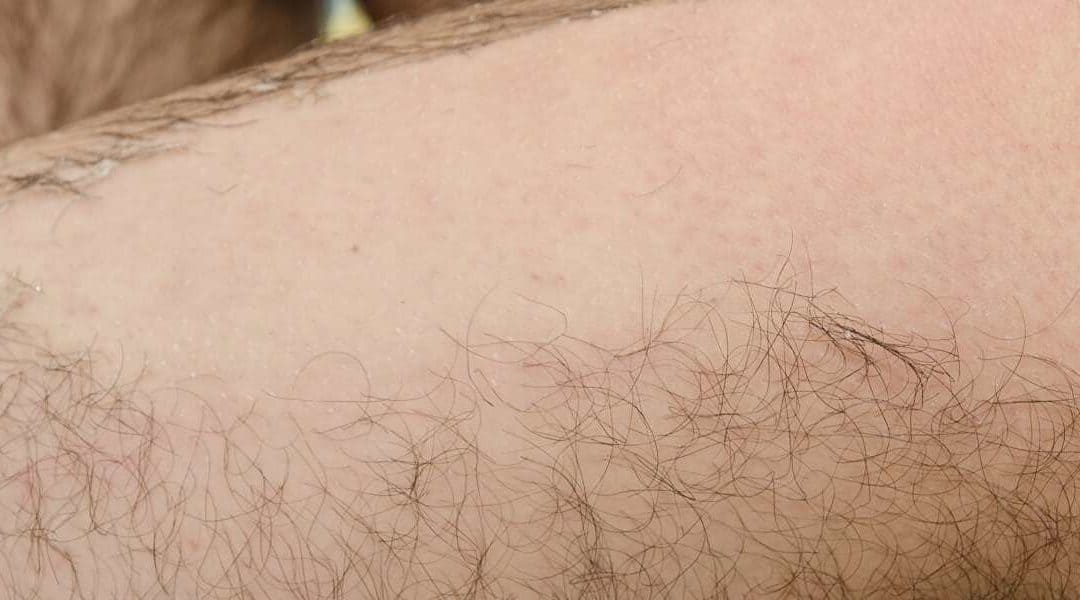 As more and more men are becoming conscious about how they look, particularly how their skin appears, it also becomes more acceptable for them to get waxed at their back, chest, arms, and even in their intimate parts, too. The current beauty trend for guys nowadays is a striking balance between looking masculine yet refined. This is why male waxing in Temecula has also been on the rise.
This modern trend of grooming for men came about unsurprisingly. Men's waxing in Temecula brings a lot of benefits for the guys. These include improved appearance, neat and updated style, and better hygiene. More importantly, male waxing usually results in a much smoother and less irritated skin than other hair removal methods for men. So, if you are curious about getting waxed, here are the important things you need to know to help you maximize results but minimize discomfort for your body waxing hair removal treatment.
Take It Easy And Relax
The very first thing you need to do is not to panic but stay relaxed. If you have chosen a professional waxer, you'll be in safe hands, so don't be so bothered. You should come prepared to your booked appointment by doing certain steps at home. Then during the actual day, you have to come five to ten minutes before your scheduled time in order for you to have enough consultation with the esthetician.
During this consultation, the waxer will provide you the details of the entire treatment, what to expect after it and how to deal with things post-treatment. Once you are ready, the professional can start the waxing procedure.
The Pain Factor
We are going to be honest here. The reason why male waxing continues to be so popular is due to the fact that it pulls hair from the root, making the result lasts longer. However, this may cause some tingling sensation and the amount of pain can be less or more, depending on your own pain threshold.
But no need to worry because the expert waxers know how to reduce the discomfort that you may feel during the actual ripping of your hair. They know what's the best technique to use when it comes to pulling hair from the roots, making it less uncomfortable for you. And you will be happy to know that as you wax more often or regularly, which may take about 4 to 6 weeks, the pain will be less and less each time.
The Time It Will Take
The exact time it will take to complete a male waxing procedure depends on several things such as which body part you are going to wax and the hair density you have in that area. For instance, it may take only a few minutes to wax a man's tiny torso while it may require a much longer time to remove all the hair from another man's meadow.
However, since the hair of men tends to be coarser and thicker than women, men's waxing in Temecula usually takes a bit longer than that of women waxing. Generally, for shoulder and full back waxing, it takes about 30 minutes while for a male Brazilian, it could up to 45 minutes or more. The smaller the area to be waxed, like the brow, the faster it takes to finish.
The Frequency Of Waxing
As already mentioned, waxing removes hair from the root. This means the time you will need to visit the salon or spa for your next wax also depends on how fast your hair grows back. But in general, it is recommended that you get regular waxing with 4 to 6 weeks interval between each session.
Doing so will give you the best results each time you go and see your waxer. This is because your hair starts to grow within that same time period and the more often you wax, the time you need for the next session becomes less and your hair becomes a lot smoother after each session.
On the other hand, if you don't stick on your regular male waxing schedule, your hairs will not grow back in the same cycle. It means you will be having some regrowth after your first appointment that will be too soon. But if you do it regularly, it will even hurt much less and you will enjoy much better results.
Booking An Appointment
While you can simply walk in a male waxing salon or spa and hope for availability, it is always best to book an appointment in advance. Most of the reputable waxing salons and experienced waxers are always busy so you have to give them a quick call to check their availability. Or you can also visit their website and make your booking if they have such a platform. In this way, it will much easier and faster for you to set an appointment with your chosen esthetician.
So, there you go. Knowing these things about waxing will help guide in your next grooming treatment. If you want to know more, you can call your preferred salon or spa in advance prior to making your appointment. For sure, you will get the best waxing treatment you need at Waxing by Celeste Temecula.