CHEMICAL PEEL SAN DIEGO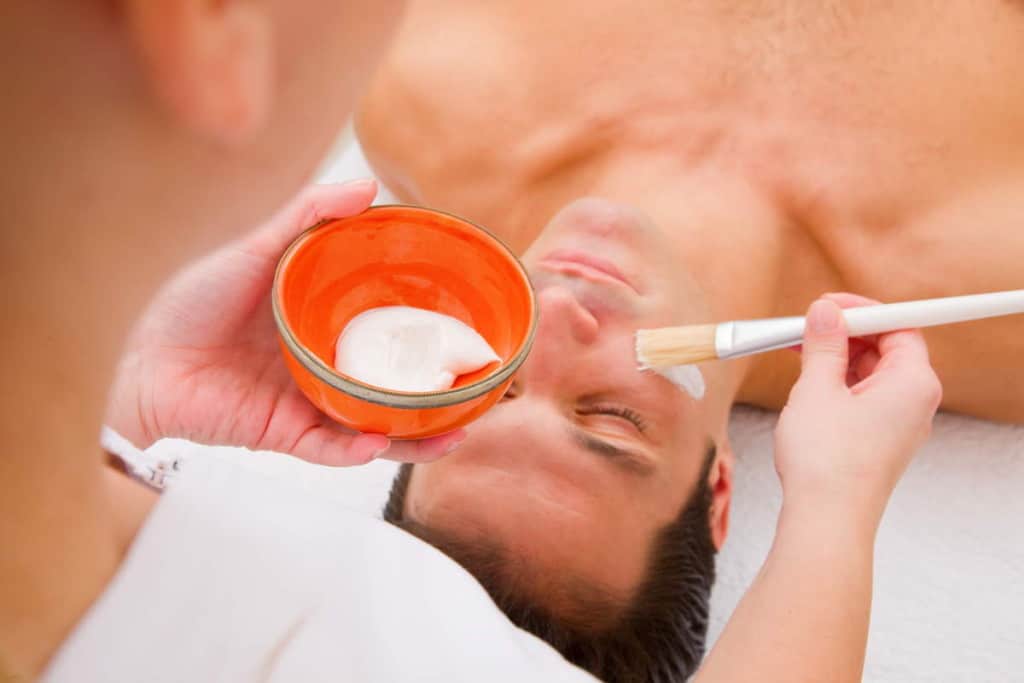 What is a facial peel? Many people confuse it with a facial, but peels and facials are different. Peels can help improve skin appearance by using a chemical solution. The chemical solution is applied to the skin and in many cases depending on the strength of the solution the skin might peel off. PeelsThese treatments are safe for most skin types, but when taking strong acne medication, other skin medication, or sunburned the peels in some cases may not be applied. Talk to our esthetician to get the best options for your skin care treatment plans. Even though the word acid might sound frightening, beauty peels are safe and can greatly help your skin appearance.

San Diego Chemical Peels Description & Prices
[table id=1 /]
[table id=2 /]
[table id=3 /]
ACIDS FOR CHEMICAL PEELS IN SAN DIEGO
There are two types of acids you will hear when talking about to peels. One is Alpha Hydroxy Acid (AHA) and the other is Beta Hydroxy Acid (BHA). The major differences are alpha hydroxy acids are water soluble and beta hydroxy acid is (oil) lipid soluble. This simply means that beta hydroxy acids are able to penetrate the pores which contain oils (sebum) and exfoliate dead skin cells that clog the pores.
ALPHA HYDROXY ACID FOR CHEMICAL PEELS
Alpha Hydroxy Acid is what is most used in the beauty industry today. Alpha hydroxy acid is usually found in concentrations of 4% or lower for over the counter skin care products. Alpha Hydroxy Acids are usually derived from fruit. For example, glycolic acids come from sugar cane, lactic acid comes from sour milk, malic acid comes from apples, citric acid comes from fruits, and tartaric acid comes from grape wine. These different acids have different molecular sizes with Glycolic acid having the smallest, therefore it is more widely used for its ability to penetrate the top layer of skin. The most popular Alpha Hydroxy Acids are Glycolic Acid, Lactic Acid, Citric Acid, Mandelic Acid, Salicylic Acid, Kojic Acid, and Hyaluronic Acid. At Waxing & Skincare by Celeste, we use Glycolic Acid, Lactic Acid, Citric Acid, Latic Acid, and Kojic Acid. Many of these acids are rarely used alone so many times a blend of the acids is preferred. Each type of Alpha Hydroxy Acid has its own beneficial properties allowing each treatment to address more than one issue. Alpha hydroxy acids are good at making your skin peel. Alpha Hydroxy Acids get rid of the outermost layer of the skin called stratum corneum, therefore getting the name peel for these type of skin care treatments. By getting rid of the top layer of skin, Alpha Hydroxy Acids allow your skin to produce a new top layer of skin making the skin look more appealing.
BETA HYDROXY ACID FOR CHEMICAL PEELS
Beta Hydroxy Acid is better used for people with oily skin that have whiteheads or blackheads. There is only one type of Beta Hydroxy Acid use in skin care and t is salicylic acid. Salicylic acid is used today in many skin care products usually having a very low concentration of 2% or lower. Salicylic acid skin treatments are often used for acne treatment. A salicylic acid treatment usually uses a maximum concentration of 30%. Many time your esthetician might start you with a salicylic acid with a 10% concentration and gradually move up to 30% to prevent any reactions. Having a good esthetician who uses this type of skin care judgment is important in order to prevent permanent skin damage. At Waxing and Skincare by Celeste, the only face peel we offer is with salicylic acid which is perfect for acne treatment.
PUMPKIN AND FRUIT ENZYMES
First off what in the world is an enzyme? An enzyme is a protein molecule that speeds up reaction time up to a million times faster than without an enzyme. A simple explanation is the breaking down of lactase. We all have heard of lactose intolerant, but what exactly does that mean. The sugar in the milk is called lactose and in order for the body to properly digest this sugar, an enzyme is needed to break it down into glucose. There is an enzyme called lactase that breaks down lactose into glucose then allows the body to consume the glucose. Essentially the enzyme (lactase) speeds up the breakdown of lactose. In skin care, some of these enzymes derived from fruit (pumpkin included) are used to "peel" the skin. The enzyme helps to break down the first layer of skin which allows natural anti-oxidants, vitamins, and nutrients to penetrate the skin. Pumpkin peels and other natural fruit treatments are safe and can show great results. These fruit-based enzyme peels provide amazing results when combined with microdermabrasion skin care treatment.

Book Your Next Chemical Peel With Our San Diego Specialist