WAXING SAN DIEGO


Welcome to Waxing and Skincare by Celeste! Our spa specializes in hair removal and we provide a long list of services from eyebrow to feet waxing. We are best known for our Brazilian wax and bikini wax procedures, but we also provide manscaping services for men and women's hair removal services. We also provide sugar hair removal and are the only spa that makes their own sugar wax fresh every few days. Our sugar wax is 100% natural and especially safe on sensitive skin. The hard wax and soft wax we use are also 100% natural and take pride in sharing that with everyone who walks through our doors.
BODY WAX IN SAN DIEGO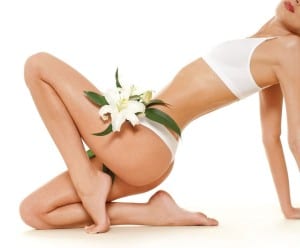 In order to wear your bikini confidently, bikini wax or Brazilian wax is a must. It allows them to wear revealing lingerie as well. It is better than shaving because the former keeps the bikini area hair free for a long time and also has a lower chance of getting ingrown hairs. Who needs ingrown hair in your bikini area? Hair removal should be done regularly for women's personal grooming. Many women prefer to be hair free and many times they do fell cleaner. Hair removal also allows women to wear sleeveless blouses or dresses with confidence and not have to worry about if they shaved every single last hair. Waxing is best done by a professional and doing it at home is an alternative, but why waste your time when you can get highly trained experts to do the job right. Body hair removal is recommended for women because it is easy to perform and it takes a longer time for the hair to re-grow. Moreover, the hair that will grow and replace the old ones will be softer and finer. Waxing in San Diego is extremely popular and finding the best places can be difficult. If you want the top-rated waxing salon please visit us today. We let our reviews speak for our quality of work, professionalism, and customer service.
TOP QUALITY WAXING SERVICES
Hair can grow in different parts of your body. Some hair may not be visible like peach fuzz, but others are dark and course. Many times people want to simply get rid of excess hair while others simply don't want anybody hair. There are several ways to remove from hair from your body and one of those is hair removal. Epilation is a semi-permanent method of removing hair from any part of the body. It can prevent hair growth for three to ten weeks depending on an individual's hair cycle. This method is performed by a licensed esthetician, but only a hair removal specialist can really get the results you are looking for. This type of hair removal is now becoming popular not only among women but also among men too. The parts of the body that can be waxed include the eyebrow, face, legs, underarms and the bikini area. Eyebrow hair removal helps women to get rid of the unwanted parts of the eyebrows. Trimming and plucking of the brows are usually done in salons. This type of hair removal is best done by a licensed esthetician because it is slightly complicated as the eyebrows are close to the eyes and producing the right eyebrow shape can be difficult too. In this procedure, the wax is applied to the areas around your eyebrows left to cool. Afterward, the strip is removed taking off your hair and wax along with it.
HAIR REMOVAL FOR MEN AND WOMEN
Body epilation is most common among women, but more men are starting to do it. Getting rid of unwanted hair can save you time and money especially for full legs. Shaving is not a very good alternative to hair removal since it only makes your hair thicker and thicker as you shave. With all body epilation, the hair is pulled out from the roots to allow the growth of new finer hair. Leg hair removal is most common among women while chest, back, and stomach are the most common with men. An underarm hair removal service helps women get rid of the underarm hair for longer periods and the range is from 3-6 weeks depending on the person. Underarm hair removal is done for hygienic purposes and also who has time to shave your underarms anyways!