WAXING HAIR REMOVAL

Are you tired of using creams or razors? Our spa offers a variety of services that use that use hard wax, soft wax, and our very own wax recipe. We specialize in sugar waxing and full body hair removal. Our estheticians use only 100% Natural Wax that includes, 100% Organic Bees Wax (hard wax), and Eucalyptus Oil infused soft wax. For an authentic Brazilian waxing in SD, East County, and El Cajon book your appointment today. We service clients from all over from cities like La Mesa, Lakeside, Chula Vista, Spring Valley, Lemon Grove, Santee, El Cajon, Alpine, Poway and college area.
Our El Cajon Spa is conveniently located in downtown El Cajon with easy access to the 8, 67, and 125 freeways. We also offer a long list of skincare and hair removal services, but we are known for our natural wax. Our attention to detail to every client is what set us apart from many other spas. Whether you want to wax for your own beauty, cleanliness or for that next trip to the beach, our professional waxing studio offers services from Brazilian Bikini wax to lip to leg to full body wax services.  To find out more about our quality of work please read client's reviews.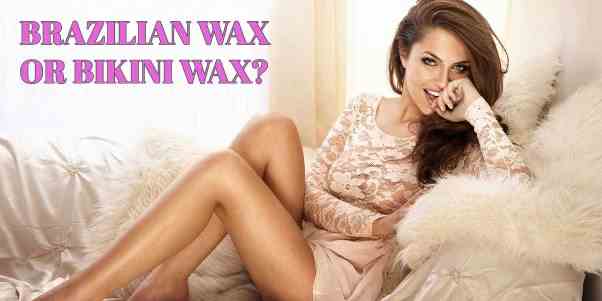 Which Is Right For You?
Most people know about the alternatives when it comes to shaving. If you don't like constantly shaving, in-gown hairs, cuts, razor burns, bumps and all the other drama associated with shaving, then you might be looking for a better solution. One with less maintenance, time, and expenses. Waxing is a great alternative, but did you know you have options when it comes to the different styles we offer? There is the French bikini, sugar, full bikini, basic bikini, Hollywood, Full-Bush, California bikini, and you can even come up with your own unique style and name! Of all of the possible options, bikini and Brazilian are the most popular. We specializes in intimate hair removal services thanks to our owner and São Paulo native Celeste who has mastered a unique wax technique that will make you come back for more.
Tell Me How It Works!
All our estheticians work identically, and everyone must first be certified by Celeste before taking clients. You can assure you will receive the same treatment from all our estheticians. Our estheticians start by applying talcum powder to the are that is to be waxed to ensure the skin is dry. When the skin is moist, the wax is less effective especially our sugar wax since it won't allow the wax to stick to your hair or skin. We use a wooden stick/tongue depressors (never double dip of course) and use it to apply warm wax to the region. For sugar and soft wax, we apply a wax strip over the area with wax. We push down gently so that the strip sticks to the wax. We then hold down the skin tightly, and quickly remove the strip causing the root of the hair to come out. With hard wax, we simply apply the warm wax to the skin and let it dry. Once dried the hard wax essentially becomes a the strip itself and we simply quickly pull on the wax to remove hair from the follicle. Through our years experience, we have realized that areas of the body are more sensitive than others and so we use each type of wax in certain parts of the body to reduce pain.
What Is A Brazilian Wax?
Brazilian waxing is a more modern evolution of the standard bikini. Basically, all hair is removed from the front (pubic region), the back (anus), and everywhere in between (labia). The simple explanation is you will look just like you came into the world, everything gone! With this style of hair removal there is room for plenty of customization. Some women like to remove everything and leave a simple "landing strip" while others like to leave the top (pubic region) intact while removing everything in between and back hence the name full bush Brazilian. We have built our name and reputation as a waxing salon and will continue to do so. If you have any special request simply tell one of our estheticians.
What About A Bikini Waxing?
Bikini waxing is the perfect starting treatment if you've never had the pubic region waxed before. This is because waxing can be somewhat painful the very first time. As you wax more often the pain level decreases due to the follicle becoming thinner. A basic bikini removes less hair than a Bikini wax. This makes it the perfect "starter wax" and after you've built up a stronger tolerance you may want to move to a full bikini to remove even more unwanted hair.
The basic bikini wax removes hair from the bikini line only. A full bikini wax removes the bikini line and bum. With basic, no hair is removed from the inner labia or toward the center. There is always customization and you can also ask to remove hair from the pubic region or what we call the "top" area. This is what we call a French bikini waxing.
Which Is Right For You?
The choice is up to you! What do you need or want? Most of our clients usually go straight and remove everything and never look back.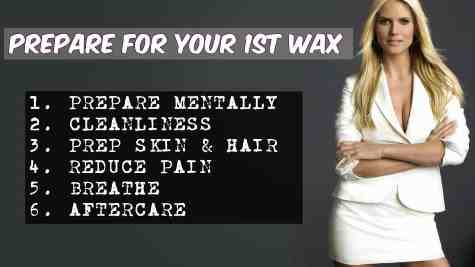 PREPARING FOR YOUR FIRST WAX